Course details
This course is an introduction to boating techniques for launching and recovering a boat from a road trailer, everyday boat handling and the use of safety equipment.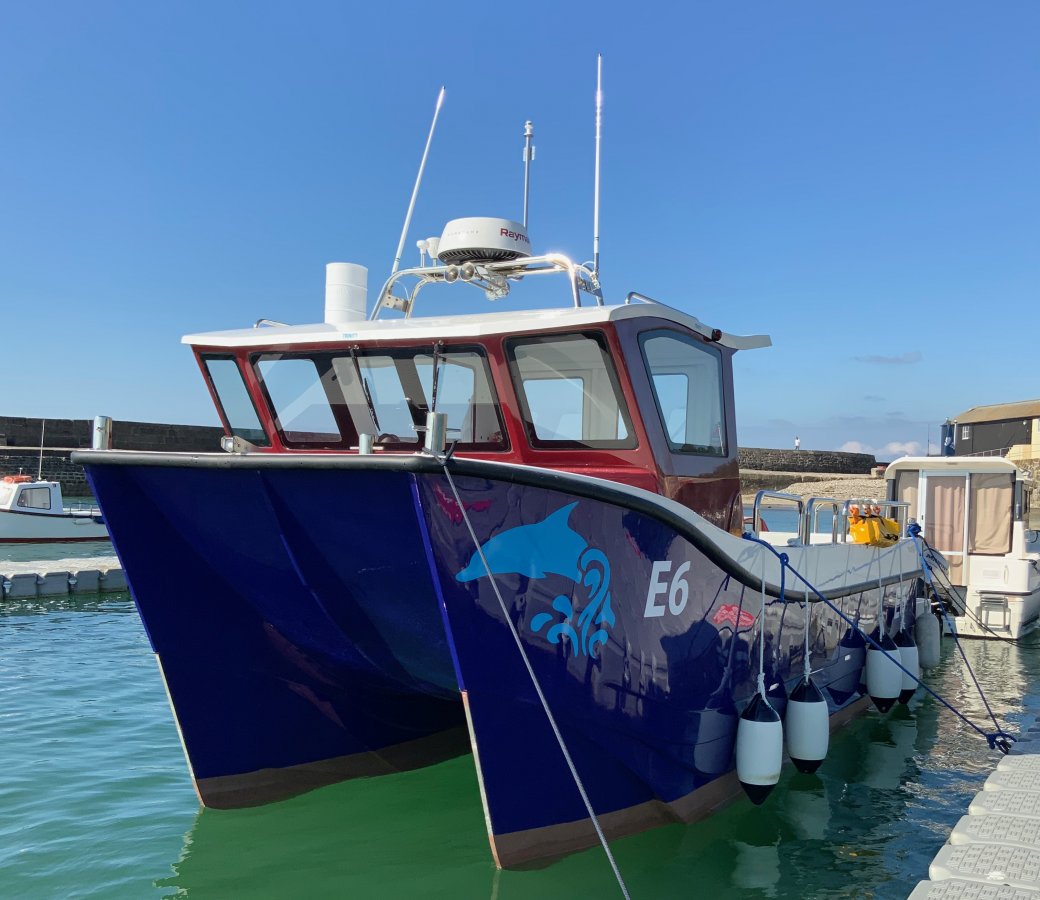 Our training boat Trinity is a sturdy catamaran certified by the RYA for powerboat training. We use catamarans / hard bottom boats rather than RIBs for training.
Age requirements
Minimum age 8.
Candidates under the age of 16 will be issued with an endorsed certificate.
Course content
The syllabus is split between classroom theory and water-based practical tuition, covering the following topics: 
Personal and boat preparation 
Launching and returning to shore 
Basic boat controls 
Theory of towing 
Local byelaws and insurance 
Crewing and routines 
Awareness of other water users 
Basic close down procedures 
You will also get plenty of hands-on driving as we tutor you through skills such as: 
Planing at speed 
Picking up a mooring 
Coming alongside
 'Rule of the Road' - International Regulations for Prevention of Collisions at Sea (IRPCS) 
Ability after the course
Able to drive under supervision